Know exactly what silhouette you want to wear on your big day? Great you can jump straight in and view our bridal wear collection by fit. Not sure what style might suit you or what you want to wear don't worry. In our experience you will quickly narrow this down once you start actually trying on bridal wear. In fact, even if you are sure, you know what you want to wear, we always recommend trying on other silhouette's just to be sure because guess what… so many brides actually end up with something they would never have chosen.
We have divided our bridal wear into 4 silhouette types. A-Line wedding dresses, Ballgown wedding dresses, Fitted wedding dresses and Bridal suits and Jumpsuits.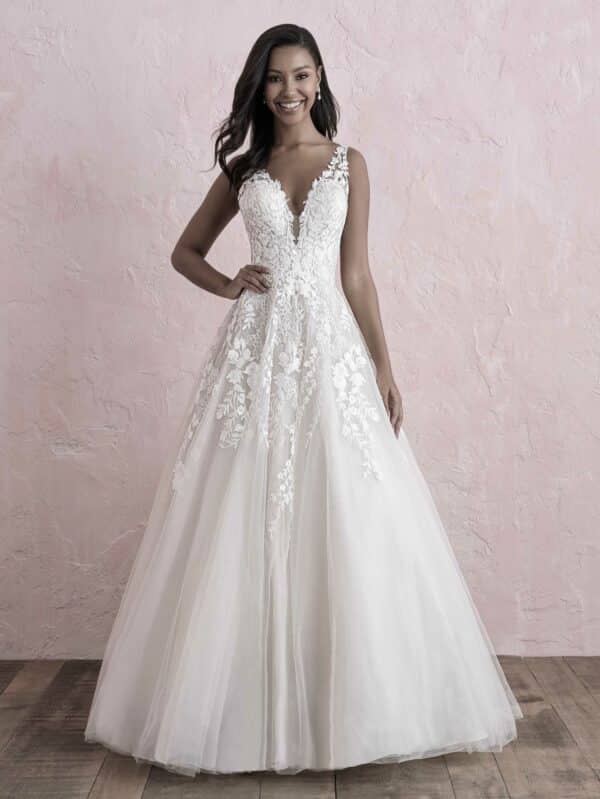 Ball Gowns – A ball gown wedding dress is all about volume and is often seen in fairy tales. It is similar in shape to the A-line wedding dress where it has a fitted bodice through the bust and waist and then flares out from the waist. The waist can be a natural waist, empire (which sits just under the bust) or a dropped waist (which sits under the natural waist just above the hip). A ballgown dress has a full skirt with multiple layers that give it that voluminous look. Don't be fooled that the ball gown is just for a princess bride, it is a flattering and classic shape that always brings the Wow factor.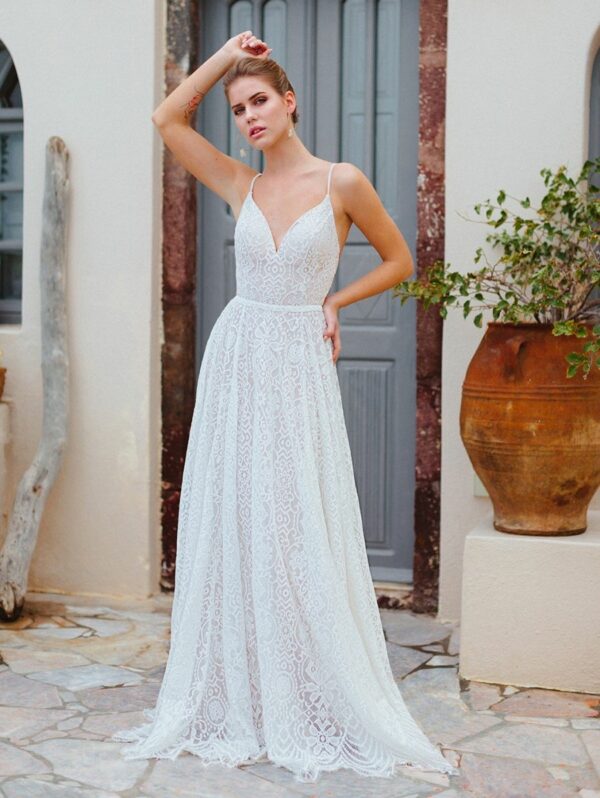 A-Line – A-Line wedding dresses are the most popular silhouette. They are by far the most versatile, comfortable dresses and generally suit everybody. A line dresses are fitted in the bodice and then naturally flare out from the waist. The range and type of A-Line dresses is endless and come in all types of fabrics such as Chiffon, tulle, lace satin etc. With so much variety in this style we always recommend trying a few different types of A-line dresses during your appointment.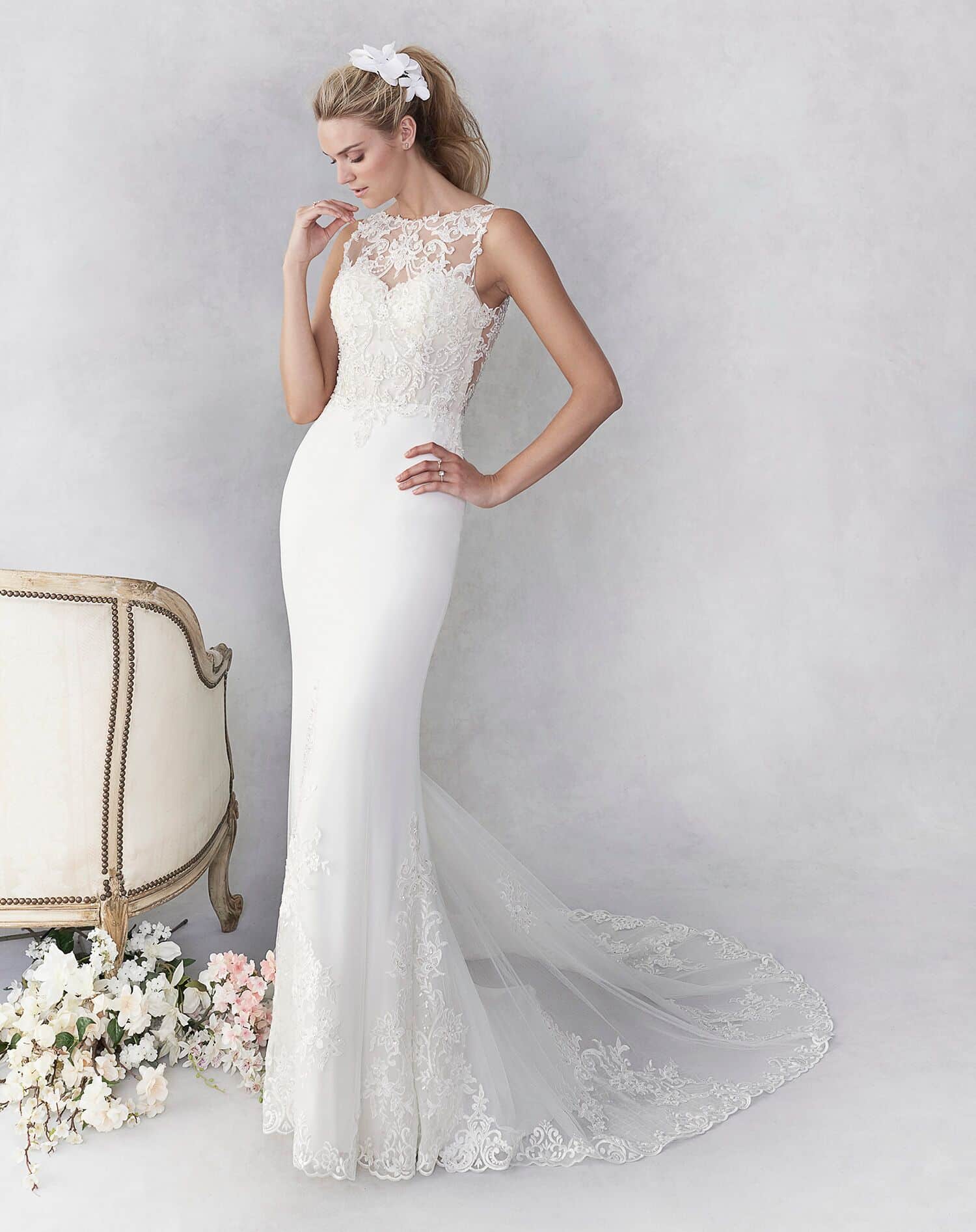 A fitted wedding dress hugs the body, there are 3 main types. Fishtail (also referred to as Mermaid), Sheath (also known as column) and Fit and Flare. Fishtail is the most dramatic of all the fitted styles; it hugs the body down through to the lower thigh and then flares out into a full skirt. A Sheath dress is usually a light weight dress fitted to the body and has minimal flare in the skirt. Fit and flare is great for those wanting to show their figure but want a more relaxed look than a fishtail dress. Fit and flare dresses are a little more forgiving through the bottom and thigh area as they flare out slightly higher than the fishtail style, giving you a little more freedom to walk, sit and dance.
Trouser suits & Jumpsuits – Who said bridal wear had to consist of a skirt or dress! We have started to collate a collection of amazing jumpsuits and trouser suits for the brides who just don't do dresses. They are every bit as special. This is an area that is still new to us and although we don't have as many options as we would like at this time, we are working with some amazing designers that allow us the freedom of really customising and designing your suit or jump suit to your requirements. Want to mix up your look how about a jump suit with a dramatic train or overskirt?